RSL Queensland has been supporting our Defence family since 1916.
Originally formed by soldiers returned from World War I, RSL Queensland is still run by veterans for veterans. Our members are young and old, female and male. They have served overseas and at home, in armed conflict, peacekeeping missions and disaster recovery. What they have in common is service.
Today's RSL Queensland is the largest ex-service organisation in Queensland, with more than 240 Sub Branches across 10 Districts, offering advice, support and camaraderie to all current and former Australian Defence Force members and their families.
---
Nerang RSL Sub Branch INC.
Wellbeing Team Leader: Stewart McGettigan
Not only is Stewart the Sub Branch President, he is the senior member of the wellbeing team, as a  qualified Compensation/Pensions and Wellbeing Advocate.  He also undertakes the role of Training Officer and provides Mentoring to other members of the team.
To Contact Stewart please call his
mobile: 0405 847 306 or Via the Contact Page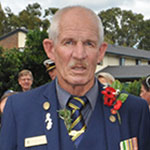 ---
Wellbeing Advocate: Darren Sapwell
Darren is an ADTP qualified Advocate Wellbeing Level 2 and Compensation Level 1 and is currently undergoing Level 2 Compensation training with the assistance of his mentor Stewart.
To Contact Darren please call his
mobile: 0400 601 565 or Via the Contact Page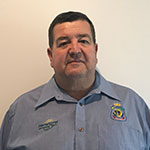 ---
Funeral Officer: Mark Swain
Mark represents the Nerang RSL Sub Branch and its members at funeral services, by providing a Poppy Service (if required by the family).
The poppy service is a deeply moving component of a funeral service that offers some solace to grieving family and friends.   It is a tribute that we as RSL members use to salute their service.
To contact Mark please call his
mobile: 0402 866 082 or Via the Contact Page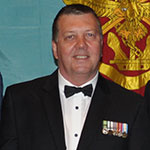 ---